Partners
Everyone has the ability to make a difference in the life of another.
One by one we can work together to bring hope and healing to victims of human trafficking.
Partner with us in building Freedom Ranch in Brainerd MN.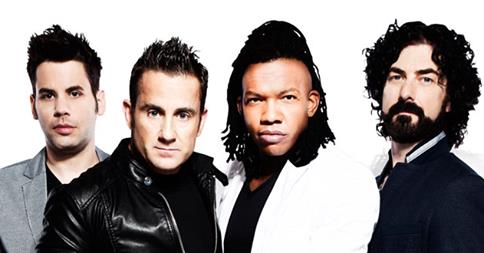 Newsboys are a Christian pop rock band founded in 1985 in Mooloolaba, Queensland, Australia.  They have released 16 studio albums, 6 of which have been certified gold. Currently, the band consists of lead vocalist Michael Tait formerly of DC Talk, keyboardist and bassist Jeff Frankenstein, guitarist Jody Davis, and drummer and  percussionist Duncan Phillips. For more information about the Newsboys visit  www.Newsboys.com
As we travel and minister around the globe, we are constantly reminded of the serious issue of Human Trafficking.
Our Prayer is that our partnership with Rising Hope Foundation, through their awareness campaigns and their Fair Trade & Organic Coffees, will put all of us in a better position to help eradicate this modern-day slavery atrocity. Proverbs 15:3: "The Lord is watching everywhere, keeping His eye on both the evil and the good."
Newsboys
Retail Locations that sell Rising Hope Foundation Coffee
Park Ace Hardware  Park Rapids, MN
Ace On the Lake Bemidji MN Ace Hardware
The Mustard Seed Christian Gifts & Books Alexandria, MN
Angelic Enterprises Consignment Park Rapids, MN
Inspirations Christian Bookstore – Grand Rapids MN
The Least of these Social Change Boutique – Bemidji MN
Hope Church – Grand Forks ND